Hazardous Weather Blog
As we continue to approach the climatological peak of the Atlantic hurricane season, all appears to be quiet for now.
This synopsis by Dr. Brian McNoldy
a little less than a week ago still holds, and the global numerical weather prediction models (e.g., GFS, ECMWF, UKMET, NAVGEM) still show little sign of any tropical cyclogenesis in the coming days and into early next week. The tropical Atlantic has recently felt the effects of
dry, dusty Saharan air blowing in from Africa
, which has helped to suppress tropical cyclone activity. This is expected to continue in the coming days.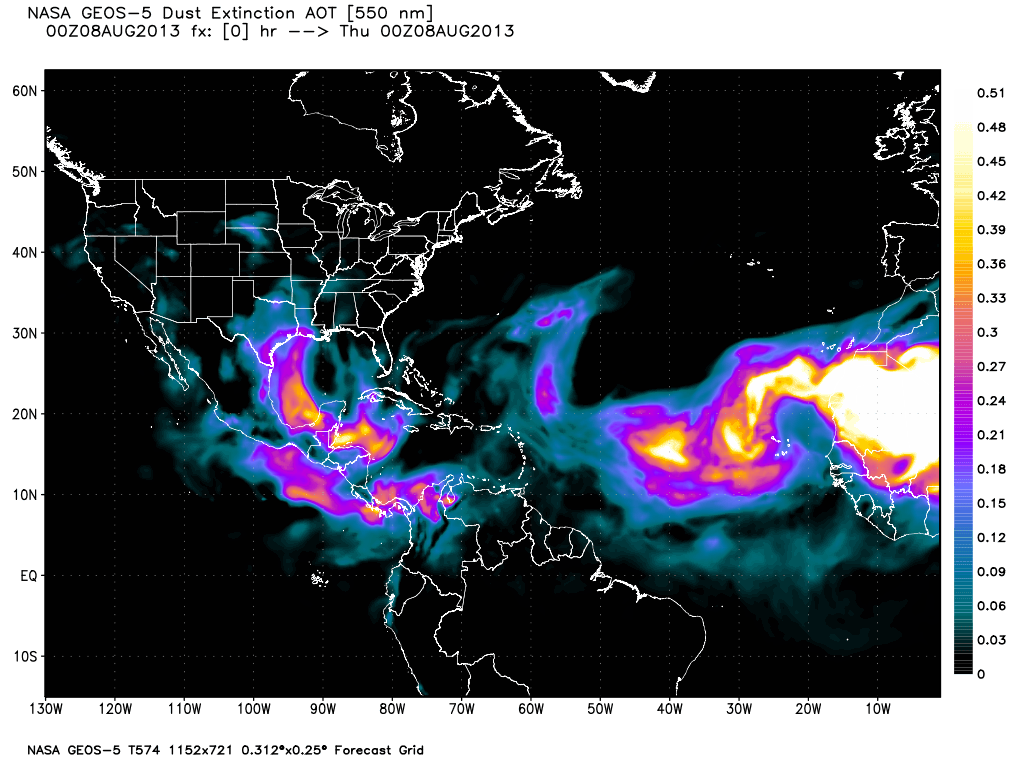 Source:
WeatherBELL
However, now is not the time to let your guard down! There is still much more to the Atlantic hurricane season, and now would be a great time to review your
hurricane preparedness plans
, particularly for our friends on the East and Gulf Goasts! Also, please take a moment to read
Dr. McNoldy's "cone refresher"
to review the meaning of the National Hurricane Center's forecast track product. This UntamedSkies.com "Hazardous Weather Blog" is intended for a wide audience interested in all weather hazards, so for Atlantic-specific tropical cyclone updates, please stay tuned to
Dr. McNoldy's "Tropical Atlantic Update,"
which is a source of reliable blog posts about current activity in the Atlantic.