Biography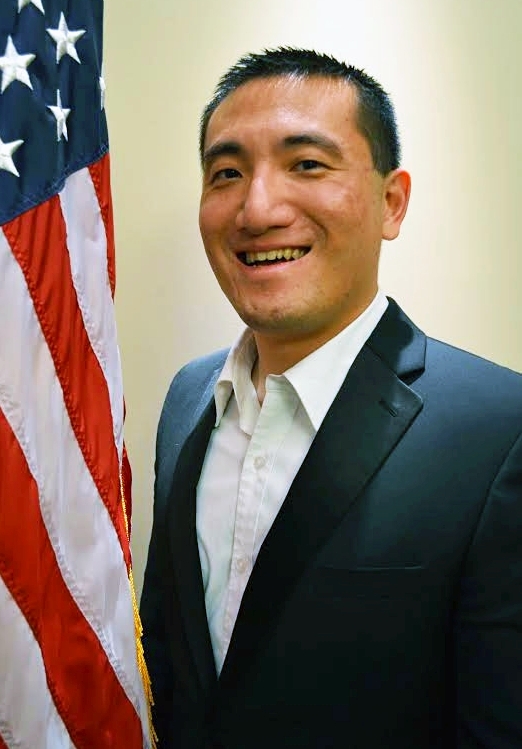 Mr. Owen Shieh is the Training Department Head at the Joint Typhoon Warning Center (JTWC) in Pearl Harbor, where he is in charge of watchstander and forecaster training as well as maintaining the readiness of the U.S. Navy command. He was formerly the Weather and Climate Program Manager at the National Disaster Preparedness Training Center (NDPTC), where he led a team of subject matter experts and instructors to develop and deliver hazardous weather and climate-related FEMA-certified training courses for state and local emergency managers and responders across the United States and its territories.
With over a decade of experience as a meteorologist in academia, government, and private sectors, Mr. Shieh is skilled in both scientific research and effective communication for decision support. Educated at Cornell University, the University of Oklahoma, and the University of Hawai'i at Mānoa, his specialties are in tropical and mesoscale meteorology, with expertise in the dynamics and forecasting of tropical cyclones and severe convective storms.
Mr. Shieh was trained as a Typhoon Duty Officer through a U.S. Pacific Command (USPACOM) sponsored collaboration at the JTWC in Pearl Harbor, and he continues to support their mission through his doctoral research in addition to his current position as their Training Department Head. Mr. Shieh co-authored a white paper to advise USPACOM on El Niño impacts and is actively engaged in civil-military projects related to natural hazards across the Asia-Pacific Region. To promote interagency dialogue, he founded the annual Joint Science Internship for Pacific Resilience and Security program, bringing upper-class cadets and midshipmen from U.S. military service academies to Hawaii to introduce them to the work of the NDPTC and to the operational and research challenges of natural hazards in the Pacific region.
With an interest in hands-on science, Mr. Shieh has contributed to several major field experiments. In early 2014, he was called to serve on Guam as one of two meteorologists responsible for daily weather forecasting and nowcasting to ensure safe and effective operation of the high-altitude NCAR Gulfstream V aircraft across the western Pacific in support of the CONTRAST atmospheric chemistry field project. Mr. Shieh served as a radar scientist aboard the ship R/V Roger Revelle during the DYNAMO field campaign (2011-2012), where he operated a C-band Doppler radar in the equatorial Indian Ocean to study the structure and development of convection associated with the Madden-Julian Oscillation. In the spring of 2009 and 2010, Mr. Shieh served as a National Severe Storms Laboratory Mobile Mesonet navigator and team leader for VORTEX2, the largest government-funded field operation in history devoted to studying tornadoes in the Great Plains. During the landfall of Hurricane Ike (2008) in coastal Texas, Mr. Shieh assisted in the deployment of the NO-XP mobile Doppler radar with a team of scientists from the University of Oklahoma to collect data to better understand the boundary layer structure of a landfalling hurricane.
Mr. Shieh currently sits as a voting member of the Weather Impacts Advisory Committee for the State of Hawai'i and the American Meteorological Society (AMS) Board for Operational Government Meteorologists and the AMS Emergency Management Committee, together with government leaders across the field. He was also selected to participate in the AMS Summer Policy Colloquium (2012). With a passion for mentoring the younger generation of scientists and decision-makers, he has served as a two-time National Co-Chair of the AMS Student Conference, the largest career development program in the United States for young atmospheric scientists. Mr. Shieh was featured as a TEDxHonolulu 2013 speaker and is frequently invited to speak at conferences and universities across the country, including all the U.S. military service academies.
Mr. Shieh brings his broad experiences in the field of meteorology to oversee the development of hazardous weather training courses that will be deployed across the country to integrate science into emergency management policy and practice. His vision is to build national resilience to natural hazards by enhancing a "whole community" discourse that combines scientific research, operational forecasting, emergency management training, and public policy.